Concorde Specialty Gases will pick up your used gas cylinders, and clean them completely.
Cylinder Exchange Recycling Program
Concorde will pick up your used gas cylinders and clean them completely. We quality test the cylinders to assure they are up to DOT/TC certified high-pressure standards. We will also perform a free visual safety inspection.

Then, Concorde can:
Refill the cylinders with new compressed gas to be returned to you;
Salvage any remaining gas in the cylinder, cleanse and remove any contaminants and refill the remainder of the cylinder with purified gas. This will save you money and allow you to fully optimize your gas purchases.
We also offer free demurrage for up to 60 days. Long term demurrage programs are also available at a reasonable cost. This eliminates any down time between cylinder refills.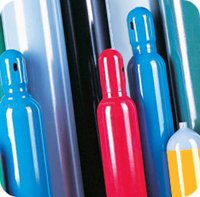 Concorde's flexibility allows you to more easily manage your cylinder and gas inventory. Buy on demand, buy in volume, or buy on an as needed basis.
With the proper care and maintenance, your cylinders can last for decades!
Special Offer: If you buy four (4) or more 115 lb. cylinders of gas from Concorde, we will provide free shipping anywhere within the continental U.S. via common carrier. We can drop ship for your convenience, as well.
Our recycling programs allow you to exchange, trade-in or dispose of your cylinders.
Let Concorde Specialty Gases customize a program
to meet your cylinder recycling needs.

Variety of Sizes in stock and ready for shipment:
5LB, 11LB, 18LB, 20LB, 25LB, 27.5LB, 35LB, 38LB, 45LB, 50LB, 57LB, 70LB, 90LB, 115LB and 1150LB. Custom Fill available upon request.
5KG, 10KG, 12.5KG, 40KG and 50KG. Custom Fill available upon request.

Concorde Specialty Gases, Inc.
36 Eaton Road
Eatontown, NJ 07724
Toll Free: 1-800-818-5109
Tel: 732-544-9899
Fax: 732-544-9894
Concorde Provides:
SF6 Gas
C3F8 Gas (R-218)
CF4 Gas (R-14)
Neon Gas
Xenon Gas
Krypton Gas
Custom Gas Blends
International Shipping
ISO 9001:2015 Certified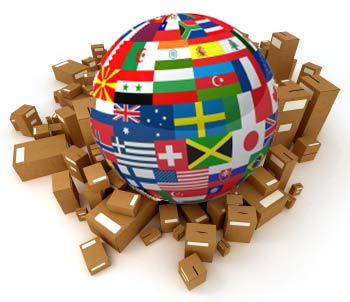 Concorde Special Gases Brochure
Concorde Gas Customer Pledge:
100% Product Quality Warranty - Random testing by leading independent laboratories to ensure consistent product quality.
100% Product Replacement Guarantee - If any Concorde Gas product fails to meet or exceed our published quality standards, we will provide a full replacement, including all shipping expenses.
Turnaround in One Business Day or Less - from order to shipment in the Continental US!
Customer Satisfaction Guarantee - We will do whatever it takes to assure that our customers are completely satisfied with Concorde's Products and Service.
Recycling Programs - designed to save you money and do our part for the environment!
Concorde Gas Services:
60 Days Free Demurrage
Buy 4, Ship Free
Cylinder Purchase, Rental, Trade-ins
Customer Cylinder Refills
Same Day Shipping
Drop Ship Services
Private Label (OEM) Programs
Recycling Services
Custom Designed Cradle to Grave Programs
Major Credit Cards Accepted