SF6 Recycling: Guaranteed SF6 Recycling Program
Concorde Specialty Gases can provide your organization with a complete SF6 gas management solution, in an efficient and environmentally friendly manner.
Equal to Or Better Than New®
Guaranteed to Meet or Exceed®

Does your organization have a stockpile of old cylinders partially filled with SF6 Gas?

Now that the EPA is requiring all organizations who handle SF6 to report their amount, does the management of SF6 become a burden you would rather do without?

Does your organization now have an initiative to reduce their carbon footprint and their environmental impact?

Does your organization plan on decommissioning or replacing their first generation switchgear installations?
If you answered yes to any of these questions, then Concorde's SF6 Recycling and Management Services can help you.
Remove a Non-Core Business Activity:
Until recently the management of SF6 gas was an activity that many organizations did not consider a core competence that can add value to their business. SF6 gas is a known necessity for a reliable and safe operation of equipment, but the management of SF6 is often considered an unwanted burden for many companies unless handled by a true specialist.
We offer a complete SF6 gas management solution; supplying new gas that is guaranteed to exceed the ASTM 2472 standard for new gas, reclamation of used gas from equipment when being decommissioned, and the only SF6 recycling program which produces a product that is Equal to or Better Than New®).
Benefits of a Qualified SF6 Recycling Specialist:
Concorde's SF6 gas recycling and management services can help any size organization improve their asset management capabilities by analyzing and managing existing gas inventory.
Recycling of contaminated gas and returning it with a Guarantee to Meet or Exceed® the standards ASTM 2472.
Independent laboratory analysis provided with returned gas.
Concorde's proprietary cylinder management and tracking solution, CONCORDETRAK®, to support the reporting and monitoring requirements of SF6 regulatory bodies.
Concorde is the only true SF6 gas recycler with over 25 years of experience.
Concorde Specialty Gases Services

Concorde Specialty Gases, Inc.
36 Eaton Road
Eatontown, NJ 07724
Toll Free: 1-800-818-5109
Tel: 732-544-9899
Fax: 732-544-9894
Concorde Provides:
SF6 Gas
C3F8 Gas (R-218)
CF4 Gas (R-14)
Neon Gas
Xenon Gas
Krypton Gas
Custom Gas Blends
International Shipping
ISO 9001:2015 Certified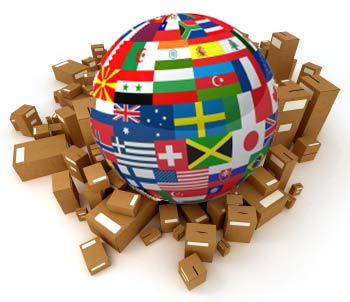 Concorde Special Gases Brochure
Concorde Gas Customer Pledge:
100% Product Quality Warranty - Random testing by leading independent laboratories to ensure consistent product quality.
100% Product Replacement Guarantee - If any Concorde Gas product fails to meet or exceed our published quality standards, we will provide a full replacement, including all shipping expenses.
Turnaround in One Business Day or Less - from order to shipment in the Continental US!
Customer Satisfaction Guarantee - We will do whatever it takes to assure that our customers are completely satisfied with Concorde's Products and Service.
Recycling Programs - designed to save you money and do our part for the environment!
Concorde Gas Services:
60 Days Free Demurrage
Buy 4, Ship Free
Cylinder Purchase, Rental, Trade-ins
Customer Cylinder Refills
Same Day Shipping
Drop Ship Services
Private Label (OEM) Programs
Recycling Services
Custom Designed Cradle to Grave Programs
Major Credit Cards Accepted